SSR Degree College - Laboratories
Infrastructure: Laboratories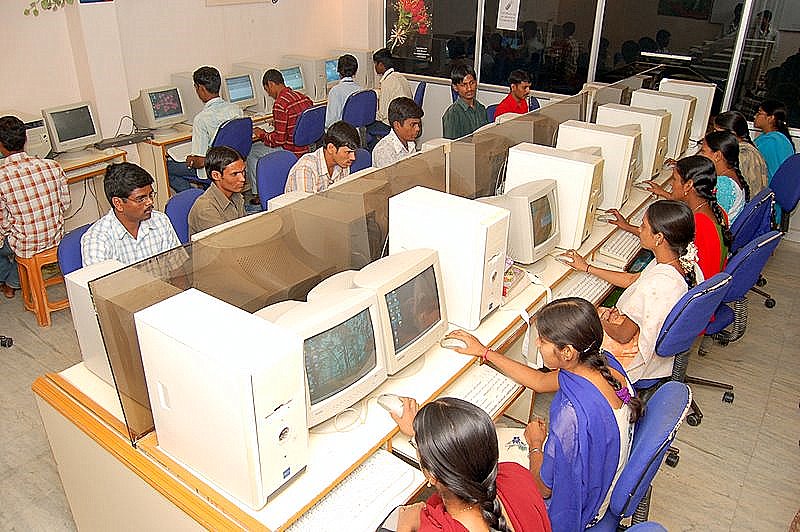 Information Technology is making an impact on aspect of our lives. Now days it plays a Vital role in the daily functioning of all industrialized society. It is used in almost all the Places in our society, Keeping in view of this advancement in the society College thought of educating the students in this matter and introduced this subject at U.G. Level. College is providing modernized laboratories consisting of Pentium 4's.
From Discovery of microbes by Leeuwenhoek of 17th Century to present day genetic Engineering, this fascinating field had undergone dramatic changes. The microbiology is a broad complex area of study. It includes the many uses of micro organisms to produce Products of economics value and design of vaccines and to decompose the wastes of Municipalities and Industry. In addition, it also deals with microbial diseases and its Prevention and cure. The College had taken proper measures needed to fulfill the Requirements of microbiology students. The college provides well-equipped laboratory with all modern and sophisticated equipment such as incubators, hot air oven, autoclave, Colorimeter, Laminar flow.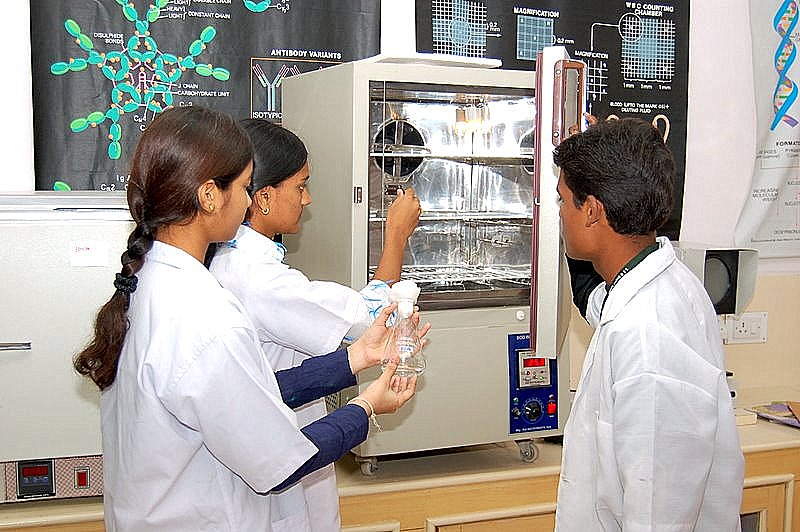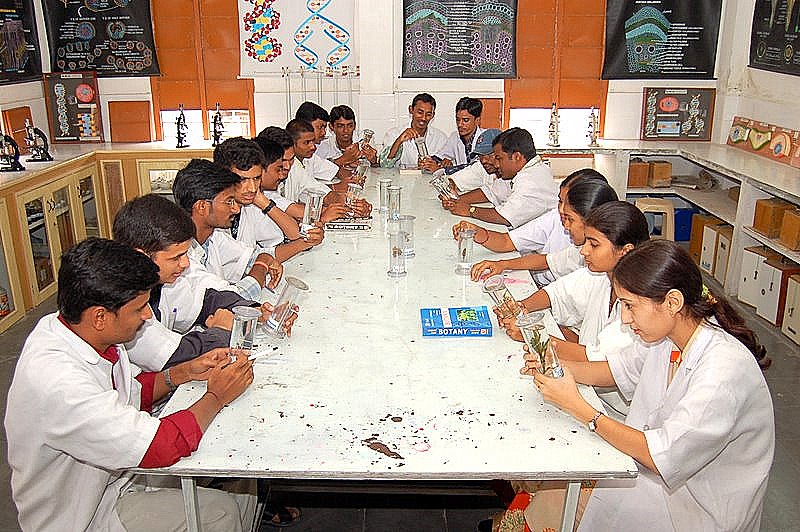 The dimension of biology are fast increasing with more and more emphasis on cell Biology molecular, genetics, biochemistry, physiology and biotechnology. The basic Knowledge in conventional biology is needed to step into the fields of disciplinary Courses of biology. The college provides well-equipped laboratories for Botany and Zoology.
Biotechnology is an integration of Natural Science and Engineering science in order to Achieve the application of organism, cells parted hereof and molecular analogues for Products and science. Biotechnology is a revolutionary technology, which offers Humanity the power to change the characteristics of living organisms by transferring the Genetic information from one organism, across species boundaries, into another Organism. The solutions continue the tradition of selection and improvement of cultivated Crops and live stock developed over the centuries. The use of biotechnology in sector Such as agricultural and medicine as produced a growing number of Genetically Modified Organism (GMOS) and products derived from them. Biotechnology lab includes BOD incubator, Autoclave, Laminar flow, Micro centrifuge, Hotair oven, Colorimeter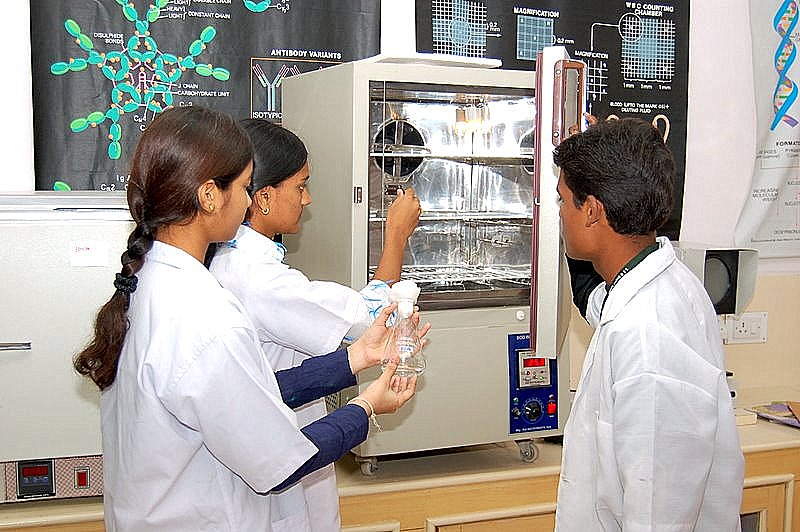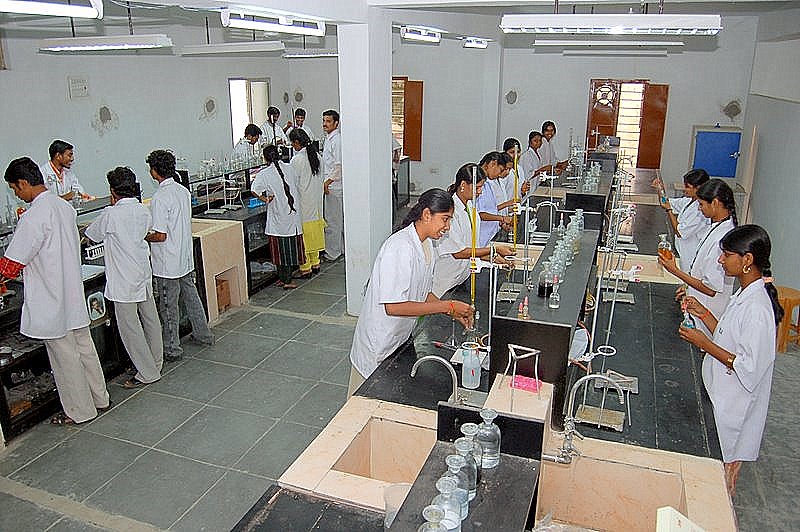 Chemistry, which is an important branch of Physical Science essentially, deals with structure, composition and behavior of the substances. It finds it's application not only in Physics but also in various scientific disciplines such as Biology, Geology and Astronomy. It is the fundamental to Biology & Medicine infect every aspect of life from cradle to grave depends on chemical relations. Our college which primary focuses to generated Zeal & Enthusiasm in the students has well experienced & Qualified faculty which is also backed with a well equipped laboratory
Student's indication towards basic science had declined, as they couldn't be offered an opportunity for self-reliance. In order to make the course relevant to the need of time and region, this electronics subjects is introduced at the U.G Level. The main objectives are to make the students acquaint themselves with the knowledge of electronics, which is fact-growing field on industrial activity. The Students can serve by a little training that is more supplementary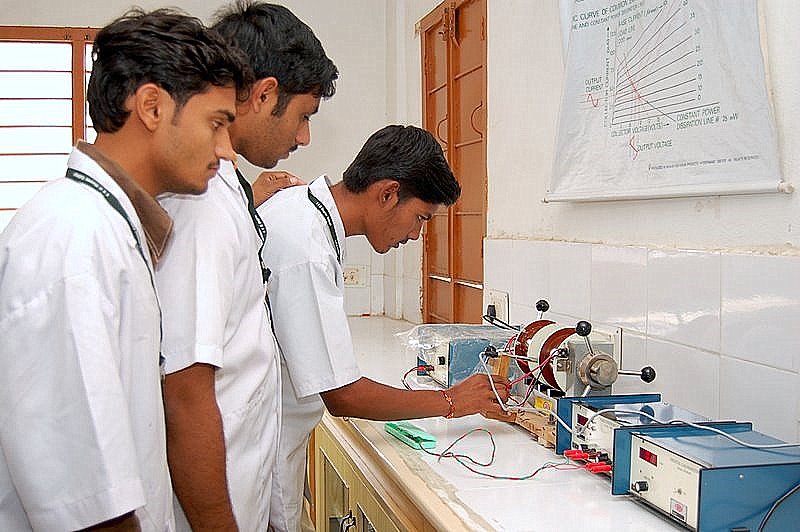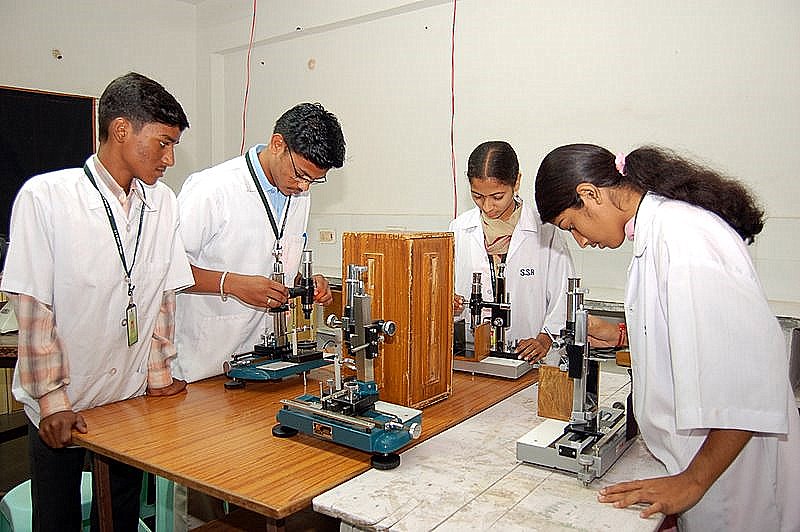 As physics is important and critical for students, who opting for Engineering and Medicine. S.S.R. College has experienced committed teaching faculty in Physics Providing Audio and Video coaching remedial Coaching for the weak Students in Physics.
English Language laboratory is set up to train the students in listening and comprehension skills, group discussion, JAMs. etc, which became essential for improving the employable potentiality of fresh graduates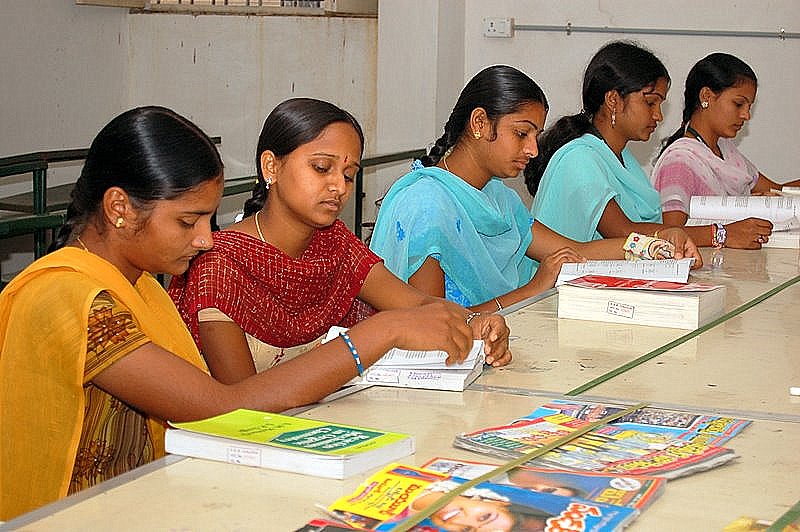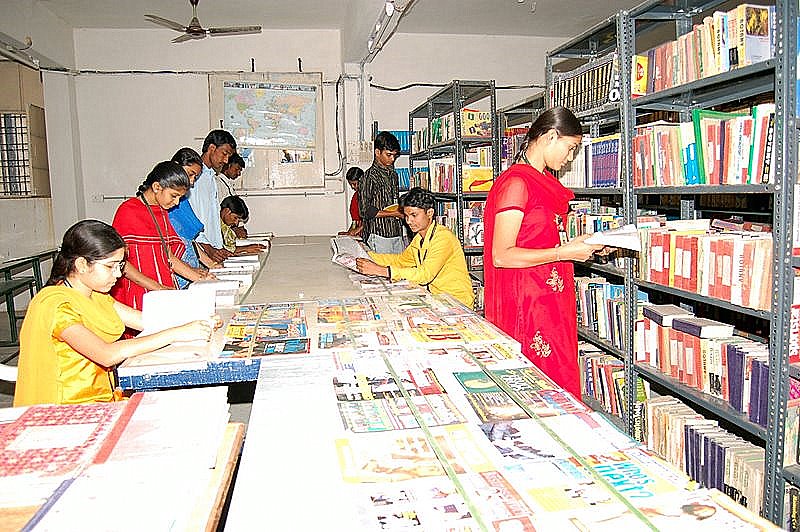 With the introduction of new curriculum in the Dept. of Commerce, from the year 2008-09, the college has set up to two laboratories in the Dept. of Commerce.
Commerce Lab is well equipped to provide the basic and fundamental knowledge to the commerce graduates with regard to registration of business concerns, preparation of partnership/other deeds, Banking Procedure, preparation and presentation of financial reports of a business enterprise.

Computer lab is established for application of accounting techniques using Computers. The Students are trained with accounting packages like, Tally, Wings, Focus, etc. which enable them to grab the opportunities available immediately after the completion of their graduation in the field of accountancy.